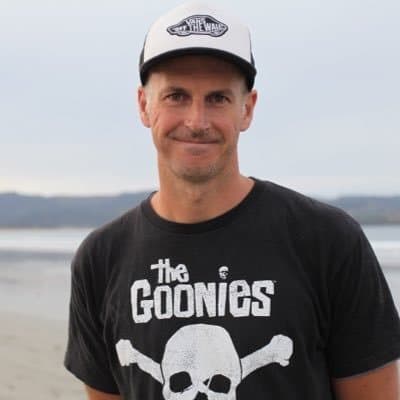 Using DocuSign to approve B2B SaaS quotes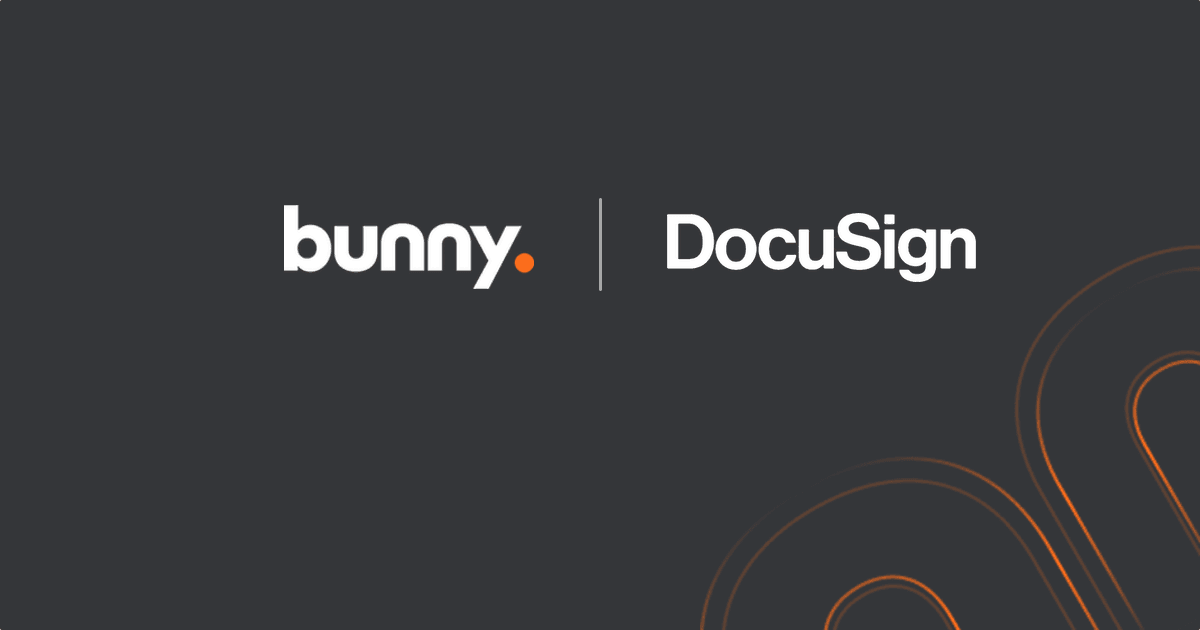 The vast majority of SaaS businesses start out life with 3 simple pricing plans that are marketed as small, medium and large, with medium being the "most popular" plan. These plans are usually sold in a self service fashion where the customer trials the product for a limited period of time and if they like it then they can upgrade to a paid subscription. 
As the business grows and expands its feature set, it will start to attract prospective customers that don't fit within the mold of the 3 simple plans and they need something different. Perhaps it's a plan in between small and medium but has an increased usage limit for a specific billable unit. If you're selling software and you're starting to grow then you know exactly what I mean. 
Let's buy CPQ
You might be able to wrangle a quote together for a one off custom deal but as they become more frequent you'll start looking for software to help streamline the custom quoting process. Fortunately there is a category of software that helps solve this problem and it's called CPQ (Configure Price Quote). 
CPQ software is designed to simplify the process of creating quotes for complex, customizable products and services.
Here's how CPQ software helps with creating quotes:
Configuration - CPQ enables sales reps and customers to configure complex products and services easily, by selecting various options and features from a catalog. The software ensures that all configurations are valid and accurate, eliminating errors and reducing the time it takes to create a quote.

Pricing - CPQ provides real-time pricing information based on the configuration selected, including discounts. It enables sales reps to provide accurate pricing information to customers and helps to ensure that quotes are profitable for the company.

Quotes - CPQ generates professional-looking quotes that include all the relevant product information, pricing details, terms and conditions, and other relevant information. Quotes can be customized to match the company's branding, and they can be delivered to customers via email, PDF, or online portals.
Of course you will do your due diligence on which CPQ to buy but did I mention Bunny has CPQ built in alongside the same billing system you will use for your self service customers? Genius huh.. Let's assume you're smart so you went with Bunny for CPQ. 
Where does DocuSign fit in?
Once you have your CPQ software in place and you've generated a quote the next step is to send it to the prospect and get the deal closed. Bunny lets you send a quote with a branded email link that leads your prospect to a branded portal where they can view the quote. 
The standard Bunny experience is that the prospect can review, then accept the quote, provide a purchase order number and give their name and job title. The sales representative will then get a notification that the quote has been accepted and they can proceed to fulfill the deal.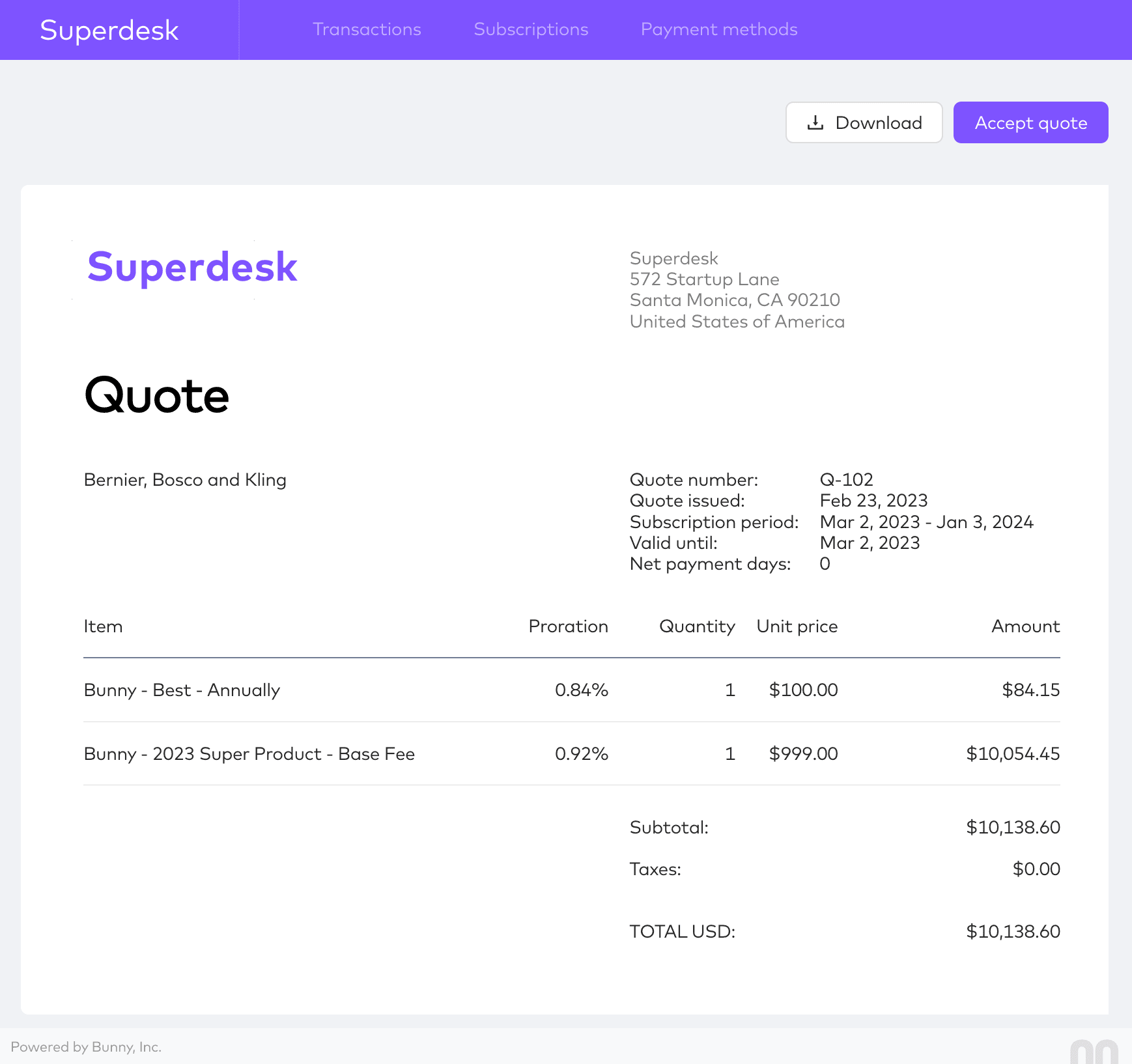 With the Bunny + DocuSign integration you can further enhance this flow by requiring that the prospect provides a signature as part of the acceptance process. 
When the integration is enabled, as soon as the prospect clicks the accept button they are redirected to a DocuSign view of the quote where they can once again review the details and sign on the dotted line.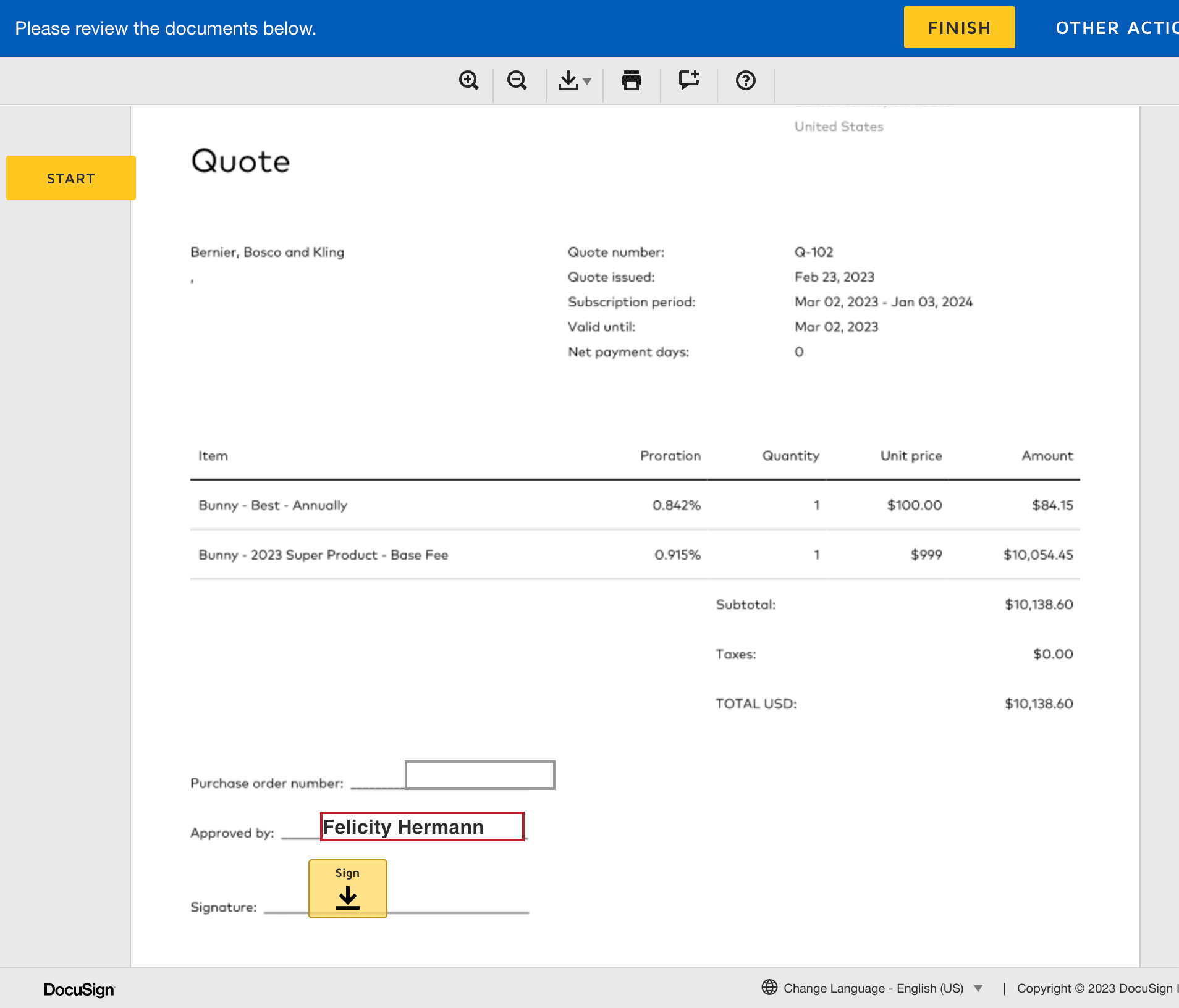 The signed quote is then saved in your DocuSign account and the quote in Bunny is updated with the acceptance status and signing information received back from DocuSign. 
Nervous about CPQ?
Earlier I mentioned that CPQ is great software for configuring complex quotes. While this is true, unfortunately the CPQ category has a pretty bad wrap due to many vendors' offering old, clunky software that's impossible to use. 
Bunny is well aware of these complaints so has built a brand new CPQ experience that is a dream to configure and use. Integrations like DocuSign are the cherry on the top. 
Get in touch for a demo!